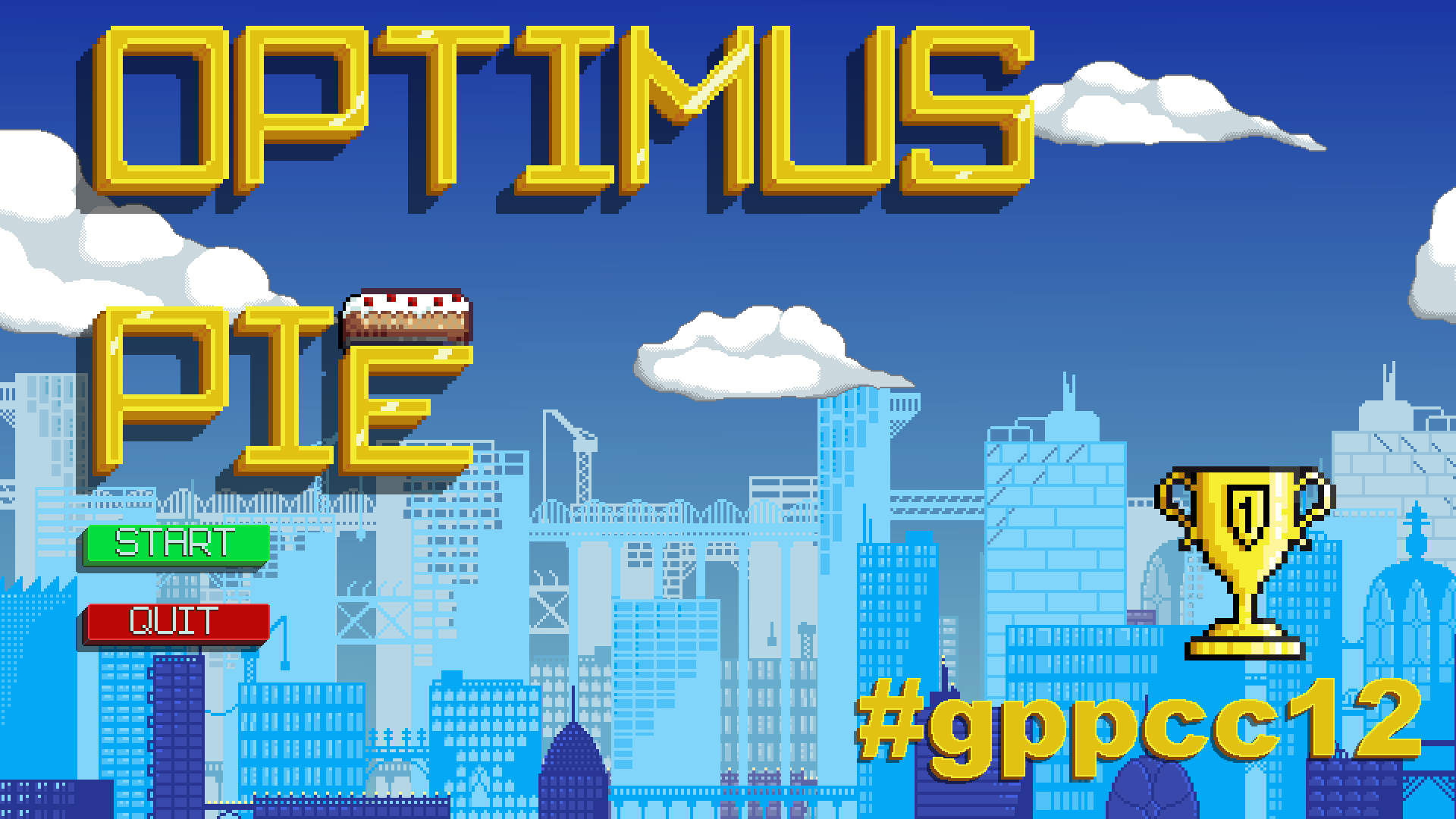 Optimus Pie
Here we are, live and in colour!
The winner of the Game++ Community Challange 12 ( #gppcc12 ) of the YouTube Channel LetsGameDev. Optimus Pie scored first place and that empowered me to further develop the game. So I made a playable demo level and added checkpoints in the level. The checkpoints each unlock an ability the robot can use with a text as a hint. I also did some polishing for the camera, so that it can't get over the bounds of a level. All in all the bigger demo level is separated into 4 areas, each for a new ability to test it out an get a feeling for the game.
Also today at 6pm is a livestream where the game gets presented. The stream gets hosted by DaddelKlub ( twitch.tv/daddelklub ) and Oli and Tom will be playing. I really hope everything works fine during the stream.
So there we go, a nice point in my development process and a nice result as well. Stay tuned for updates and have a nice week.
Alex
Files
Optimus_Pie_v0.8_DEMO_win32.zip
20 MB
Version 0.92
Jun 29, 2018
Optimus_Pie_v0.8_DEMO_win64.zip
22 MB
Version 0.92
Jun 29, 2018
Optimus_Pie_v0.8_DEMO_linux32.zip
22 MB
Version 0.92
Jun 29, 2018
Optimus_Pie_v0.8_DEMO_linux64.zip
22 MB
Version 0.92
Jun 29, 2018
Optimus_Pie_v0.8_DEMO_osx.zip
39 MB
Version 0.92
Jun 29, 2018