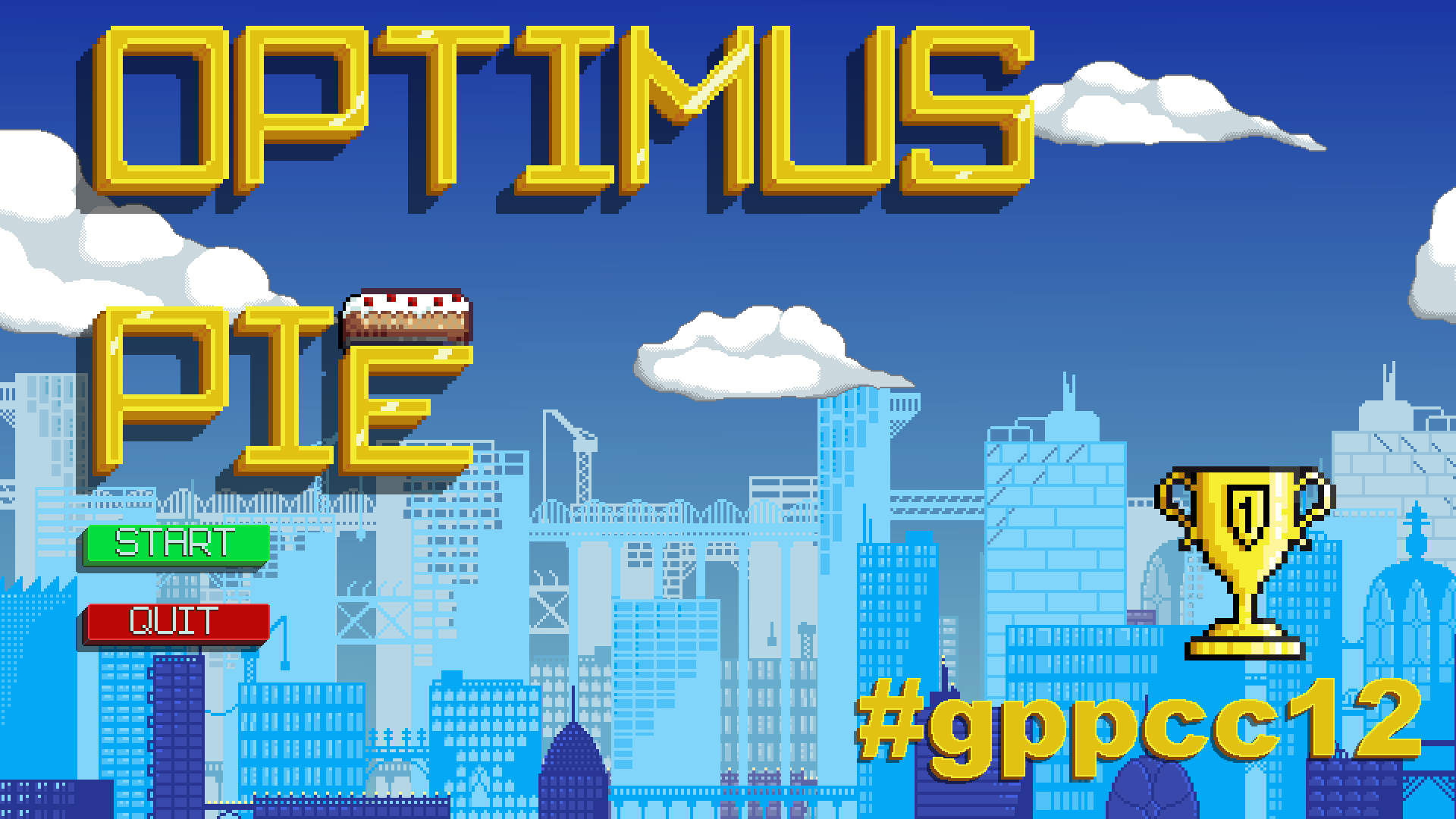 Optimus Pie
UPDATES!! Optimus Pie is now in version 0.92 with gameplay improvements.
---
There is some new stuff in version 0.92 of Optimus Pie. I mainly focused on research and tests for the last days and tweaked the gameplay some more to improve the game feel.
What does that mean?
So I searched for some testers from the game dev community and presented them my project. They tested it and gave me some feedback. Easy as that. The first point was that the UFOs hat explosions and the other enemies don't. So I made some new animations for explosions. I didn't do that alone in my workspace, no. For creating those animations i started streaming on my Twitch channel at https://www.twitch.tv/the_1_alex/ and I think I'm going to repeat the development with a stream. So with 0.92 there are more explosions!
I also added some destructible boxes which also have explosions. The also explode with the use of an ice cream bomb and can trigger a chain reaction if there are other boxes in close distance.
The next point of critique was the camera movement which was a bit to shaky and to sensitive. To fix that I reduced the shake effect and also added a mechanic to smoth out the camera movement. All in all I'm pretty sattisfied with it now and it feels much better.
The last point for this biuld was improving the player movement responsiveness. That was also kinda too sensitive so I added a smothing in form of an interpolation from current to desired speed. That also made the player movement much smoother and improved the gameplay a lot.
What comes next?
The next steps are rethinking the score calculation and also adding small achievements for each level. Also building some more levels and a level selection screen is on schedule. I'm not quite sure how i should make that because there would be a bit too much information to display in a simple level selection, but with the use of some icons it could work well. What do you think of that? Do you have any wishes or suggestions for that?
Files
Optimus_Pie_v0.8_DEMO_win32.zip
20 MB
Version 0.92
Jun 29, 2018
Optimus_Pie_v0.8_DEMO_win64.zip
22 MB
Version 0.92
Jun 29, 2018
Optimus_Pie_v0.8_DEMO_linux32.zip
22 MB
Version 0.92
Jun 29, 2018
Optimus_Pie_v0.8_DEMO_linux64.zip
22 MB
Version 0.92
Jun 29, 2018
Optimus_Pie_v0.8_DEMO_osx.zip
39 MB
Version 0.92
Jun 29, 2018