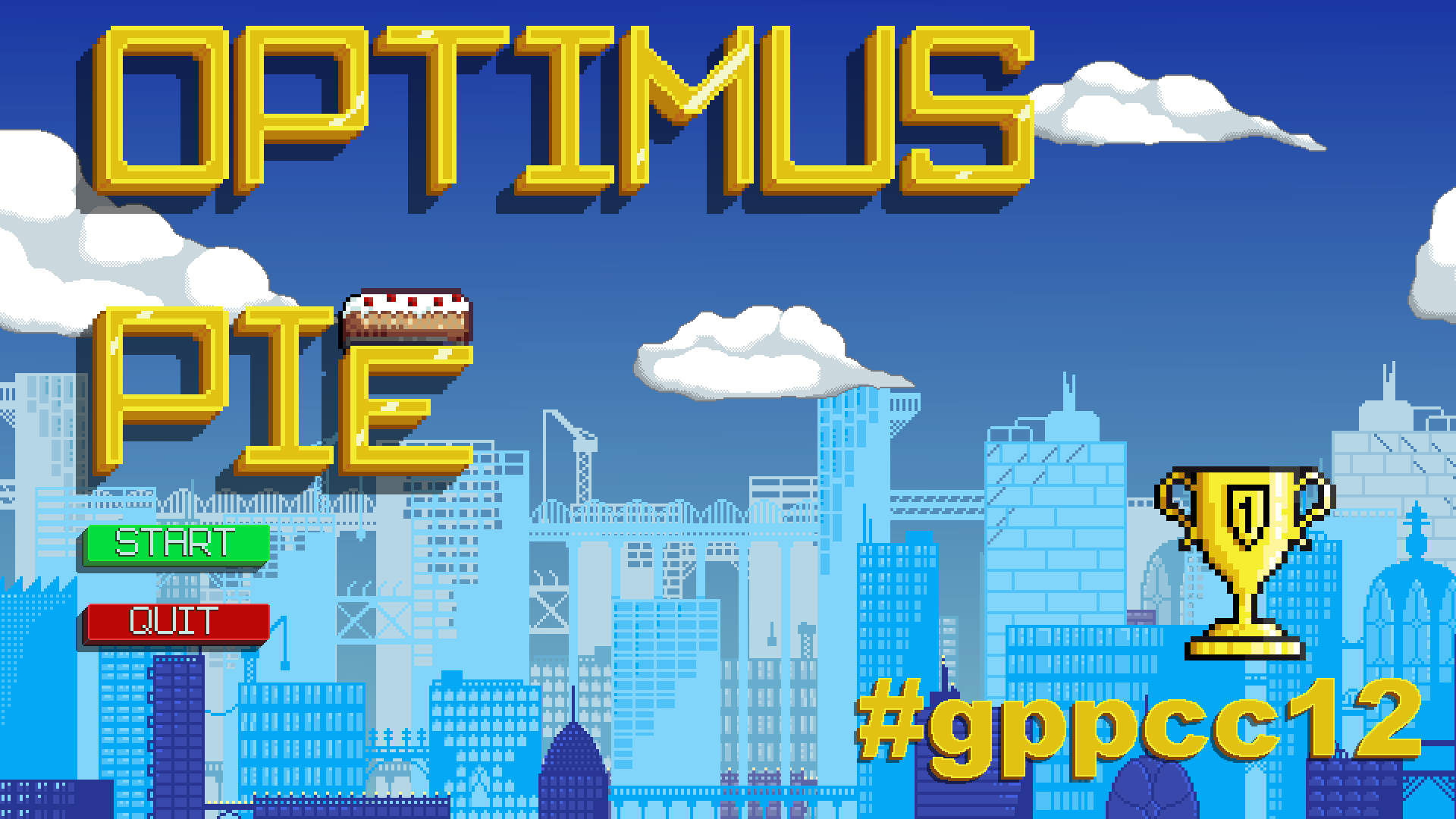 Optimus Pie
So this post is to show that I'm alive and further developing Optimus Pie.
The latest changes were made after quite some research for polishing. I also did some research with actual testers. The process was quite interesting for me and also new because previous games of me weren't tested with other persons.
So what's new?
At first I added a new enemy to the games. It's a lightning shooting tesla tower that drains health and energy. So if you come too close to it you can't just fly away ... be careful. The animation process took me a little while because I'm not used to draw and animate lightning but I think it turned out quite nice. Allthough the tower is quite powerful it doesn't have that much health.
I also changed the health of the UFOs so that only one cake is enough to eliminate them.
Beside some smaller changes in the camera handling and UI, I also changed the demo map a bit. All in all the map is now more complex, has some alternative paths and is not that linear anymore.
In the next days I'm going to prepare new downloadable versions so that you can get your daily dose of PIE. Stay tuned and have a nice day!